Your search returned 14 results. Set listing alert!

97-10 rockaway beach blvd blvd, Arverne - VLS# 6969671
Price: $2,015,000 7 BR, 7.00 BTH More Info Mortgage Info

1 Block from the beach , total 7 units , Trophy two-building Mixed use property.
One Commercial store plus 6 apartments. All are fully occupied. This is a rare opportunity to own a turnkey money maker. must see . call today.

91-16 Shore Front Parkway (6I), Far Rockaway - VLS# 7069841
Price: $945,900 2 BR, 2.00 BTH Condominium 43 Fam More Info Mortgage Info

| | |
| --- | --- |
| The view from this luxurious 2BR Penthouse condo located at The Beach House is Amazing! This Oceanfront building is in the heart of Rockaway Beach. This spacious unit offers an open layout with views of the Atlantic Ocean and boardwalk from the kitchen, dining.... | |
347 Beach 88th Street, Rockaway Beach - VLS# 2029089
Price: $649,000 3 BR, 3.00 BTH Semi detached

New

More Info Mortgage Info

| | |
| --- | --- |
| Looking for a beach house or do you prefer the bay? Look no further than this impeccable 3/2.5 semi-attached home, a must-see gem at an incredible price. Situated in close proximity to the beach, community boat house, delightful restaurants & bakeries, the YMC.... | |
328 Beach 90th Street, Rockaway Park - VLS# 7068831
Price: $629,000 2 BR, 1.00 BTH Single family More Info Mortgage Info

| | |
| --- | --- |
| Welcome to this newly renovated 2-bedroom, 1-bath duplex home, located in the heart of Rockaway Beach. This charming residence offers a delightful combination of modern updates & classic features, ensuring a comfortable & stylish living space. As you enter the.... | |
328 Beach 90th Street, Rockaway Beach - VLS# 7068813
Price: $629,000 2 BR, 1.00 BTH Duplex More Info Mortgage Info

| | |
| --- | --- |
| Welcome to this newly renovated 2-bedroom, 1-bath duplex home, located in the heart of Rockaway Beach. This charming residence offers a delightful combination of modern updates & classic features, ensuring a comfortable & stylish living space. As you enter the.... | |
328 Beach 90th Street, Rockaway Beach - VLS# 3245091
Price: $629,000 2 BR, 1.00 BTH Duplex More Info Mortgage Info

| | |
| --- | --- |
| Welcome to this newly renovated 2-bedroom, 1-bath duplex home, located in the heart of Rockaway Beach. This charming residence offers a delightful combination of modern updates & classic features, ensuring a comfortable & stylish living space. As you enter the.... | |
37 West 12th Road, Broad Channel - VLS# 7067252
Price: $488,888 2 BR, 2.00 BTH Single family More Info Mortgage Info

| | |
| --- | --- |
| LOCKBOX, EASY TO SHOW.....2 STORY BUNGALOW WITH 2 BEDS AND 2 F BATHS WITH 3 CAR PARKING IN PVT DRIVEWAY ON CRAWLSPACE. 1 BED AND F BATH UPSTAIRS AND DOWNSTAIRS HAS EIK LR 1 F BATH AND 1 BEDROOM. PROPERTY SIZE IS 25X70 NO FIREPLACE OIL HEAT CAST IRON RADIATORS .... | |
260 Beach 81 (6R), Rockaway Beach - VLS# 2039332
Price: $399,900 2 BR, 1.00 BTH High rise

New

More Info Mortgage Info

| | |
| --- | --- |
| WECOME TO THE CORAL HOUSE A PET FRIENDLY BUILDING WITH OCCASIONAL DOORMAN PLUS 24 HOUR SECURITY SURVEILLANCE CAMERAS A SEASIDE CONDOMINIUM LOCATED JUST ONE BLOCK FROM THE MOST DESIRABLE ROCKAWAY BEACH,GREAT FOR BEACH LOVERS AND SURFERS.THIS PRISTINE SPACIOUS T.... | |
123-10 Ocean Promenade Beach (7H), Rockaway Park - VLS# 7070347
Price: $369,000 1 BR, 1.00 BTH Co-op

New

52 Fam More Info Mortgage Info

| | |
| --- | --- |
| Welcome to your dream oceanfront oasis in the heart of Rockaway Park! This spacious 1-bedroom co-op offers an unparalleled beachfront lifestyle that`s perfect for those seeking the ultimate combination of relaxation and urban convenience. Nestled along the pic.... | |
260 Beach 81st Street (3T), Rockaway Beach - VLS# 2029345
Price: $359,000 2 BR, 1.00 BTH Other More Info Mortgage Info

| | |
| --- | --- |
| Welcome to a sunny & spacious 2 bedroom, 1 bath condo at The Coral House. Walk in to find an open concept kitchen with large living room and two decent sized bedrooms with ample closet space. Relax and feel the ocean breeze from your ocean facing balcony. Grea.... | |
260 Beach 81st Street (3T), Rockaway Park - VLS# 7069810
Price: $359,000 2 BR, 1.00 BTH Condominium 103 Fam More Info Mortgage Info

| | |
| --- | --- |
| Welcome to a sunny & spacious 2 bedroom, 1 bath condo at The Coral House. Enter in to find an open concept kitchen with large living room and two decent sized bedrooms with ample closet space. Relax and feel the ocean breeze from your ocean facing balcony. Gre.... | |
260 Beach 81st Street (6B), Arverne - VLS# 7069674
Price: $349,000 2 BR, 1.00 BTH Condominium 103 Fam More Info Mortgage Info

| | |
| --- | --- |
| Beach Living at The Coral House. Great 2 Bedroom, 1 Bath Condo 2 Blocks to Rockaway Beach and The Boardwalk. This Unit Offers Large Sunny Rooms, an Abundance of Closet Space and a Balcony. The Elevator Building Features a Laundry Room, Common Room, Comm.... | |
79-14 Rockaway Beach Blvd. (1F), Arverne - VLS# 7012162
Price: $299,000 1 BR, 1.00 BTH Condo More Info Mortgage Info

| | |
| --- | --- |
| Welcome to the Nautilus! 1Bedroom Condo for sale! This is a beautiful modern building with a large laundry room a gorgeous recreation room and a deeded parking spot. The apartment is on the first floor (ground level) The kitchen features stainless steal applia.... | |
260 Beach 81st Street (2S), Rockaway Beach - VLS# 7049702
Price: $369,000 2 BR, 1.00 BTH Condo In Contract More Info Mortgage Info

| | |
| --- | --- |
| Welcome home to this oversized 2 bedroom corner unit in the desirable condos at Arverne by the Sea. The custom kitchen has granite counters tops w/ oversized island open to living room/dining room making entertaining a breeze. Ample storage includes pantries, .... | |
Far Rockaway Real Estate Pros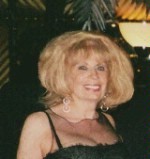 Rockaway Park, NY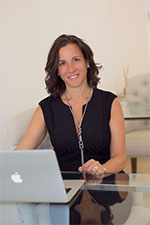 Belle Harbor, NY

Brooklyn, NY
Add your name